Rear of Shirt Vinyl Printing (Rugby)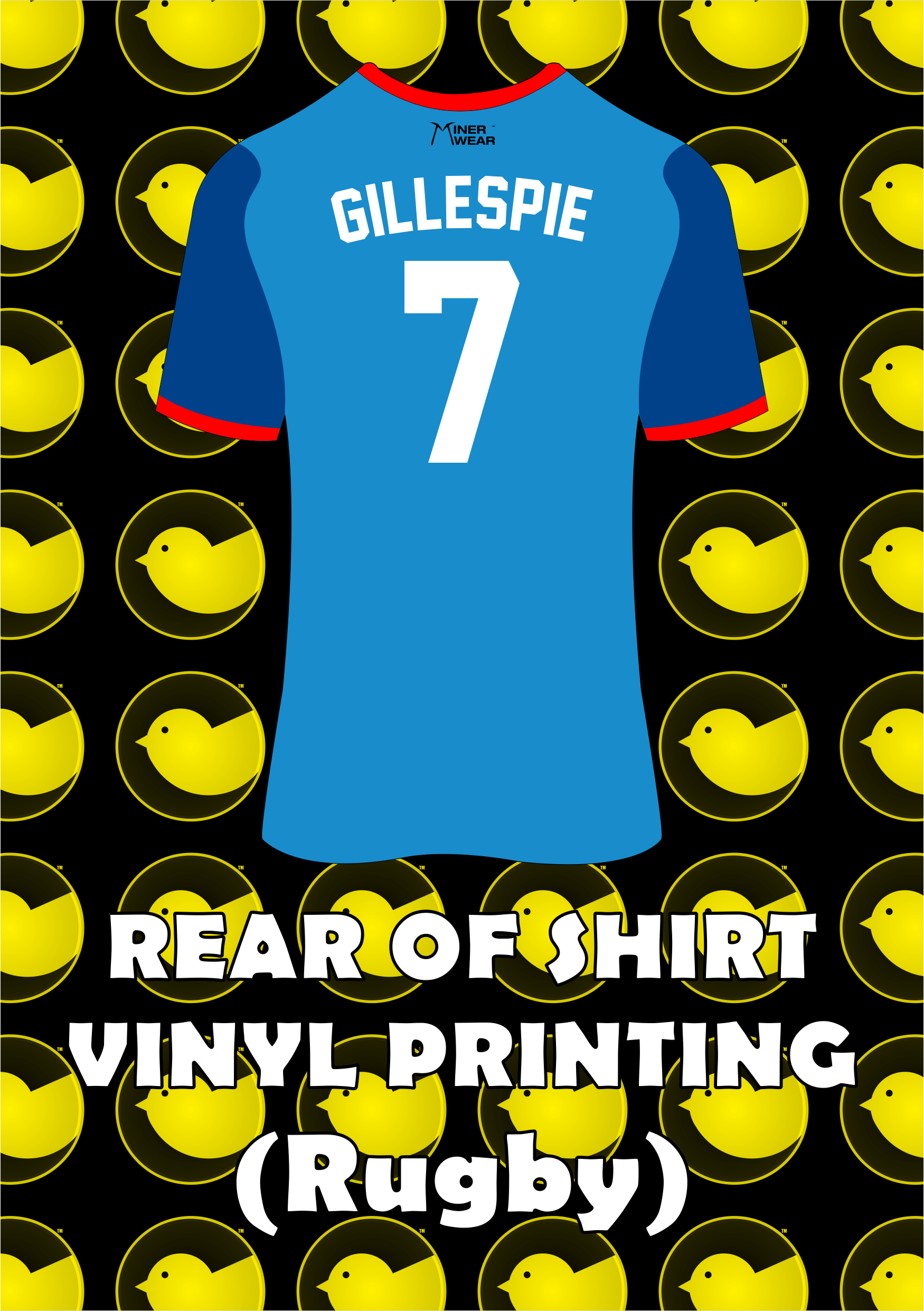 Product details
Manufacturer: Canary Print & Design
Material: 120μ Opaque Textile Transfer Print Vinyl

Colour: White
Style: Rugby Shirt Vinyl

Product Number: RUGBY-VINYL

Our specialist sublimation anti blocking garment transfer vinyl.
Was designed and manufacturered for the use on sportswear garments.

The anti blocking properties of the vinyl stops any inks migrating.
Through the garment into the vinyls design.

Any professional Rugby garments supplied to us.
We will try our upmost to either supply the correct font
Or the nearest possbile match.

Please use the additional information box to supply us
With any of your requirements.

Once selecting this service we advise to either dropping off the items
At our Pegswood Unit, based in Northumberland.
Or If sending the garments via courier service.
Please select a level of insurance that covers the items whilst in transit.

If you wish to send more than one garment.
Please create a new order for each additional garment.

If you wish to send photos to assist us please upload them via the section to the right

Address:

Canary Print & Design
Unit 1B
Pegswood Industrial Estate
Morpeth
Northumberland
NE61 6HZ

**Please note**

We cannot be held responible for any garments lost or damaged whilst in transit.
To or from us.

Any customers wishing to drop off and collect the garments 
Please apply voucher code LOCALCOLLECT in the checkout screen.
To waive the delivery charge.