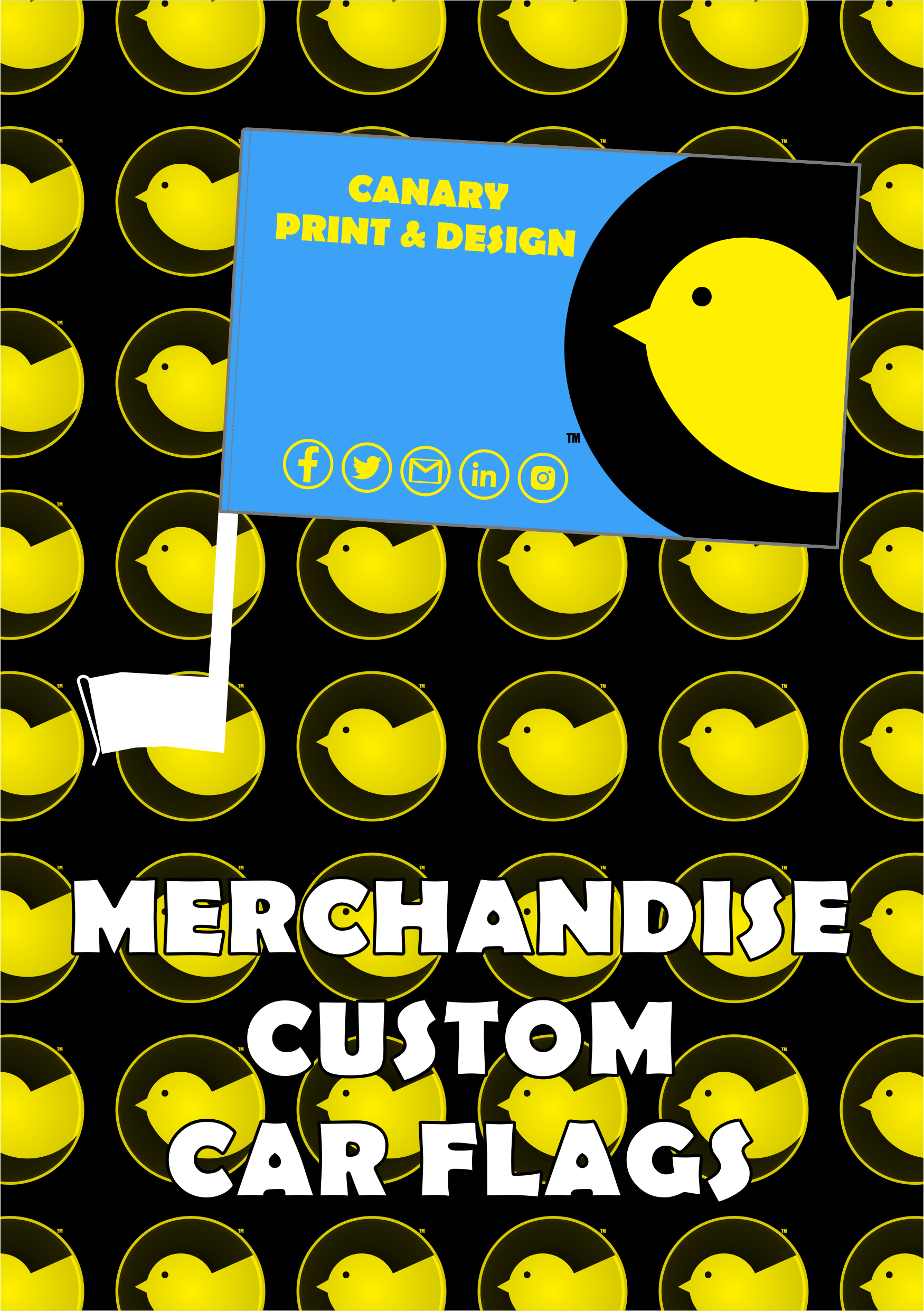 Product details
Manufacturer: Canary Print & Design
Material:

Flag: 100% Netted Polyester
Flag Pole: White Plastic
Colour: White
Style: Car Window Flag

Product Number: CAR-WINDOWFLAG-1

Template Download: Click Here

Please Click & Download the above template and send it back to us with any supporting files
Logo's etc. On the File upload boxes above.
These car window flags are perfect for sports teams
Or promotional events.

Made from netted polyester material with a subtle shimmer for
great colour reproduction and eye-catching effects.

All Car Flags are printed with a process called Dye Sublimation.
So over time your design won't fade, peel or click.

Car Flag Size

Flag - 38.5cm x 30cm
Plastic Flag Pole - 43cm long

Minimum of 10 Car Flags per order

Please contact us on info@canaryprint.co.uk
If you wish to order more than 50 units.
Please Note.

30 minutes of design work comes as standard with this Car Flag purchase.
This is only to create the print file and not to create the full design.
Anyone wanting us to create a full bespoke Car Flag design.
Must contact us via the Contacts Page all logos and artwork must be supplied in

Vectored format (File Extentions: EPS. Ai. CDR. or PDF.)
All text must be converted to curves  

RGB Colour Mode 

If you supply a J-PEG, PNG or Similar file extention these would require redrawing.
Please upload your image to the following link for a quote.
Vector redraw Quote  

Safety Advice:

The flags must only be placed into postion whilst its safe to do so.
Under no circumstances must these flags obscure the drivers view of the road.
Do not open the window the flag is attached to whilst the vehicle is in motion.