Keplar Motocross Vinyl Kit (Kawasaki)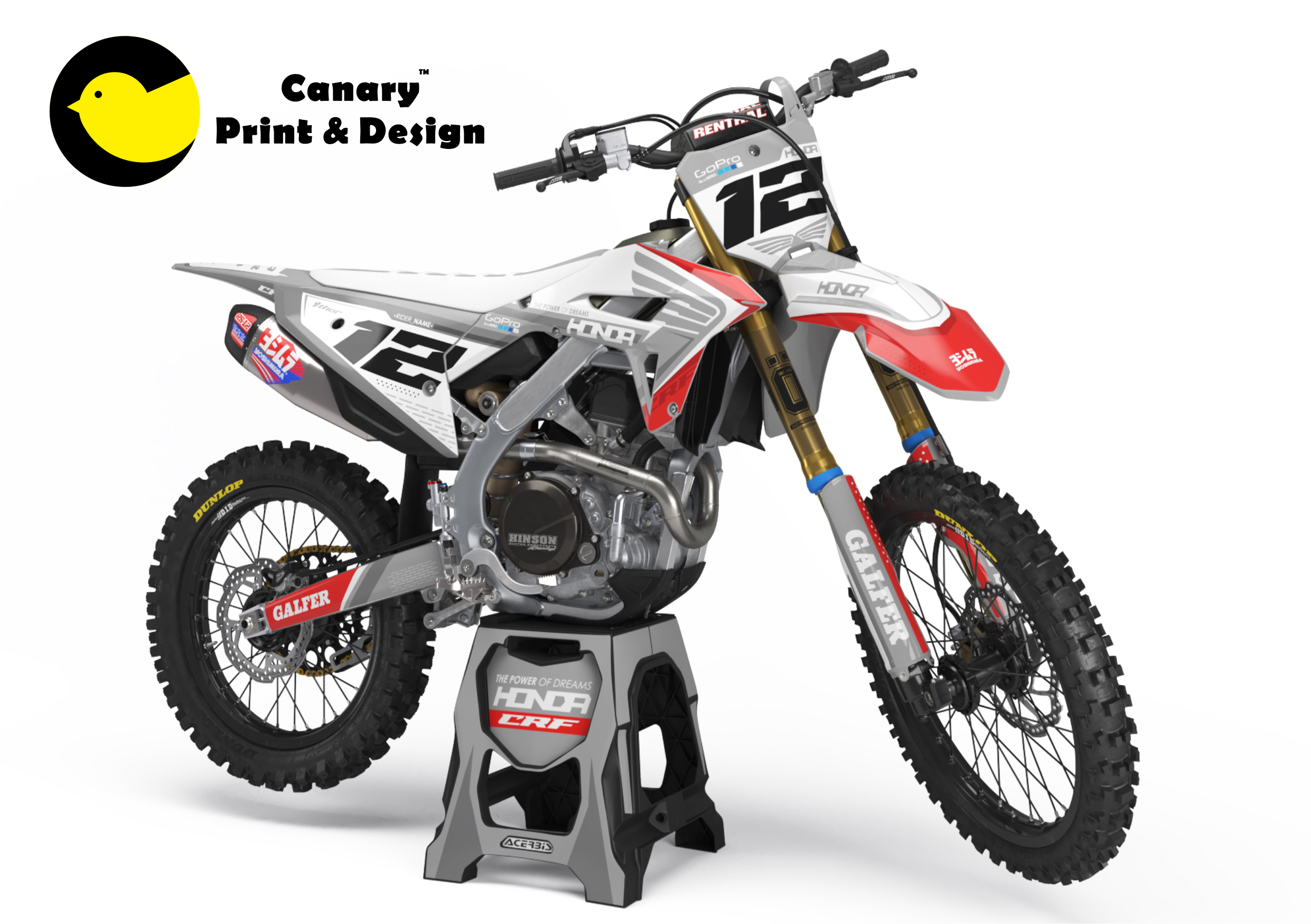 Product details
Manufacturer: Canary Print & Design
Material: Gloss 150 Micron Flexible White Polymeric Vinyl Film
       With Gloss 380 Micron Flexible Clear Vinyl Overlaminate
Colour: Red, Grey & White
Style: MX Vinyl Kit
Product Number: KAWASAKI-KEPLAR6

Keplar, Duo's younger brother always fighting to out class him to be top dog.

Printed on premium industry leading glossy MX Vinyl & Overlaminate.
Which is specially design to be used in hard wearing MX applications.

Resists mild acids, mild akalis, solvents, and salts. Excellent
resistance to water, including immersion.

So you'll be confident that your new MX Vinyl Kit will last the distance.
Even if you don't

Please Note

For personalisation the colour of the Riders Name + Numbering will be in keeping
with the kits design.

Canary Print & Designs logo will feature somewhere on the kits design. (Not Pictured)
But it won't detract from the Kits overall design.

The Vinyl Kit must be fitted by a trained professional and must adhere to the fitting
instructions supplied with the kit.
Failure to do so may compromise on the quality of the product.