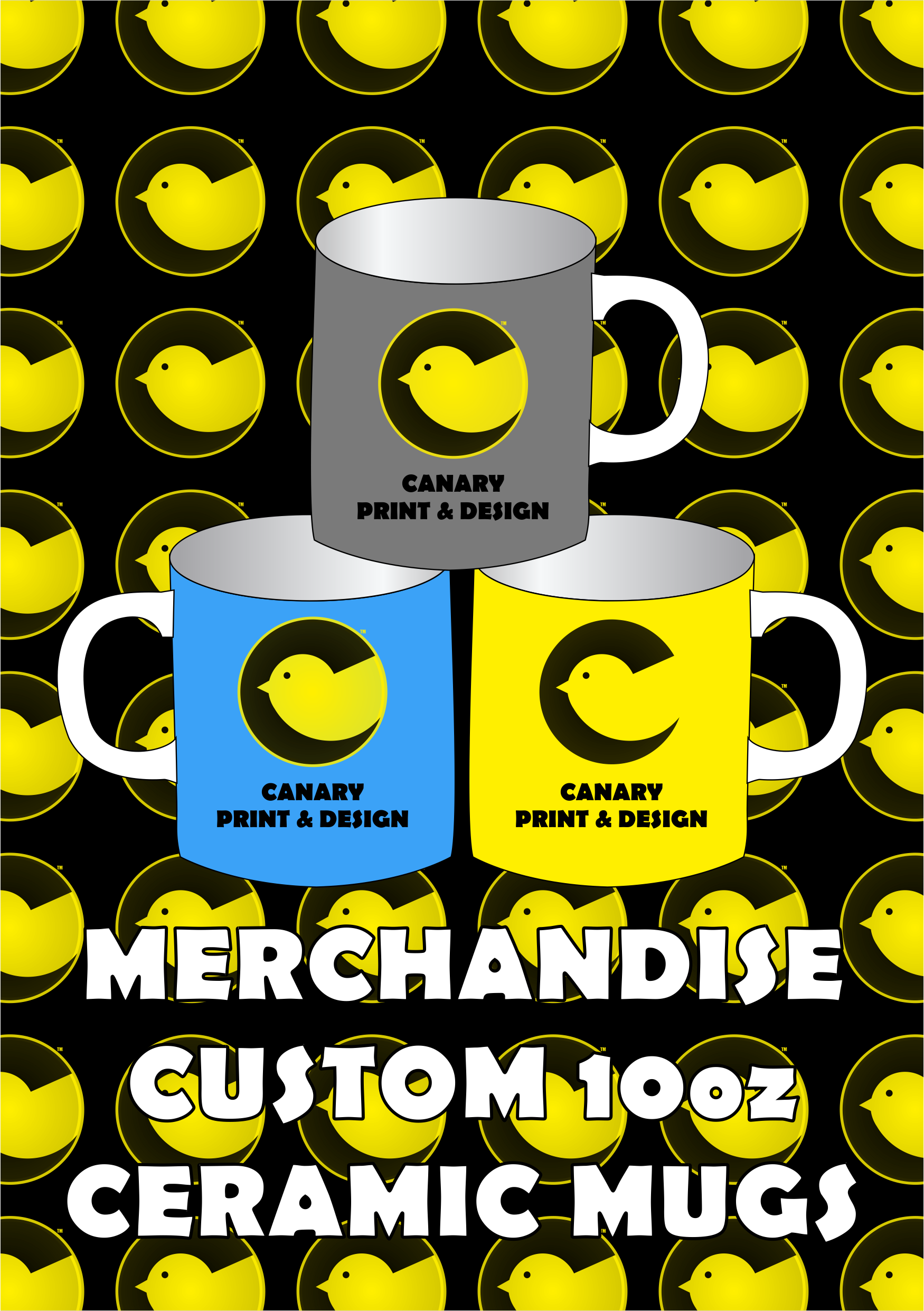 Product details
Manufacturer: Canary Print & Design
Material: Ceramic Mug 

Colour: White 
Style: 10oz Durham Mug

Product Number: 10-OZ-DURHAM-MUG

Template Download: Click Here

Please Click & Download the above template and send it back to us with any supporting files
Logo's etc. On the File upload boxes above.
Our custom dye sublimated mugs are 10oz in size.
100% Dishwasher safe

To decorate our mugs we used a process called Dye Sublimation
This enables us to print pretty much any design onto the mugs
From photos to logos and anything inbetween.

We use the finest grade durham mugs.
Which allows us to print in brilliant HD Colours and designs.

Our custom mugs are perfect for personalised gifts.
Event promotion or business advertising.

Please contact us on info@canaryprint.co.uk
If you wish to order more than 200 units.
Please Note.

This product starts out as white and we sublimated onto the outside of the mug.
We do not print on the inside, the handle or under the handle of this product.

30 minutes of design work comes as standard with this Sublimated 10oz Mug purchase.
This is only to create the print file and not to create the full design.
Anyone wanting us to create a full bespoke Golf Umbrella design.
Must contact us via the Contacts Page all logos and artwork must be supplied in

Vectored format (File Extentions: EPS. Ai. CDR. or PDF.) 
All text must be converted to curves 

RGB Colour Mode 

If you supply a J-PEG, PNG or Similar file extention these would require redrawing.
Please upload your image to the following link for a quote.
Vector redraw Quote